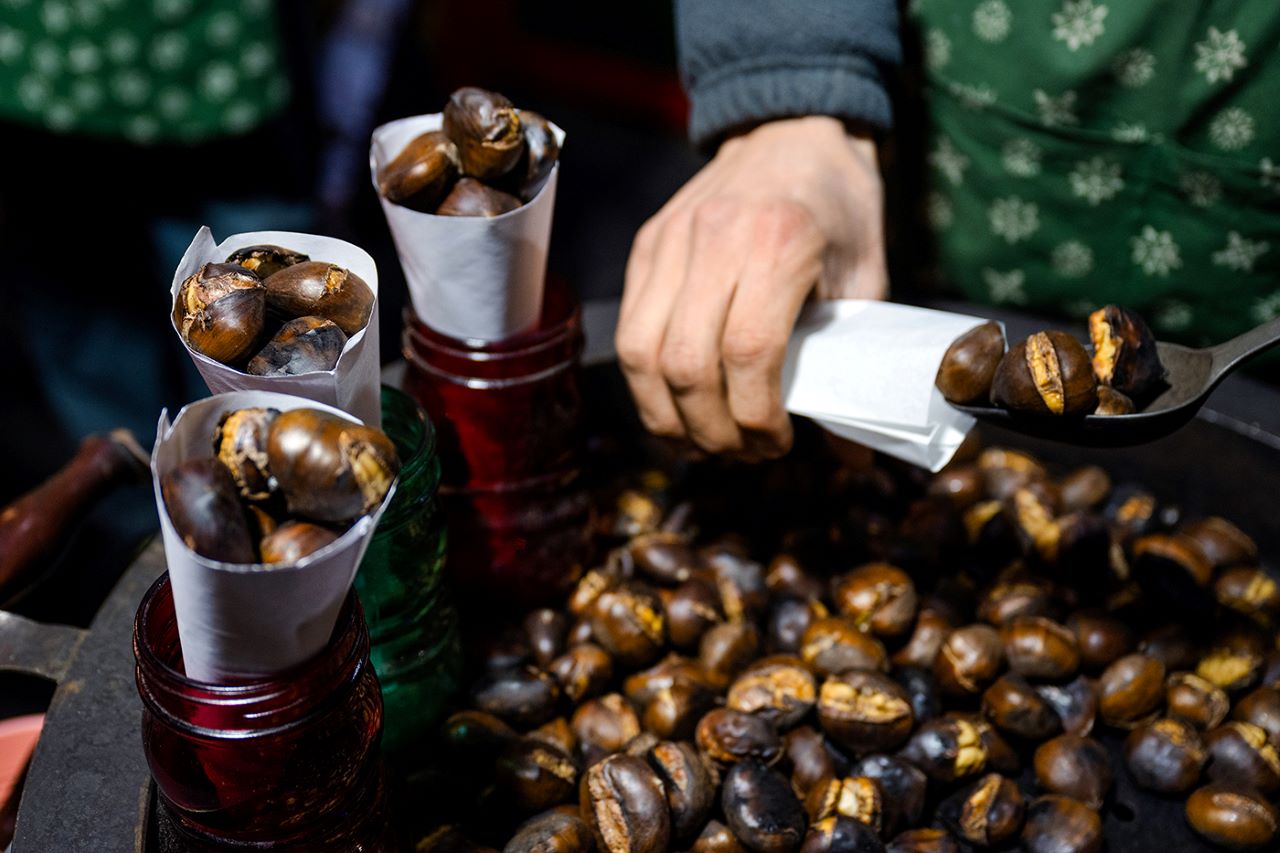 Christmas Fair at Deák Ferenc Square
Get unique handmade gifts for your loved ones while enjoying the special atmosphere of the Christmas Fair at Deák Ferenc Square. After you have visited all the interesting artisan stalls, and seen all the sweet-smelling gingerbread and the special decorations and ceramics, it's time for some tasty bites!
You can choose from a selection of classic Christmas delicacies: chimney cake, roasted chestnuts, gingerbread, or even a tasty lángos. And if you happen to feel cold, a big glass of mulled wine will warm you up right on the spot!
Location: H-1051 Budapest, Deák Ferenc tér
The fair is open from 24th November to 7th January.
FREE ENTRY!
Artisan Stalls Opening Hours
Weekdays
Monday
10am - 8pm
Tuesday
10am - 8pm
Wednesday
10am - 8pm
Thursday
10am - 8pm
Weekends
Friday
10am - 9pm
Saturday
10am - 9pm
Sunday
10am - 9pm
Holidays
24th December
10am - 3pm
25th December
10am - 6pm
31st December
10am - 6pm
Food Stalls Opening Hours:
Weekdays
Monday
11am - 9pm
Tuesday
11am - 9pm
Wednesday
11am - 9pm
Thursday
11am - 9pm
Weekends
Friday
11am - 10pm
Saturday
11am - 10pm
Sunday
11am - 10pm
Holidays
24th December
11am - 9pm
25th and 26th December
11am - 9pm
31st December
11am - 2am