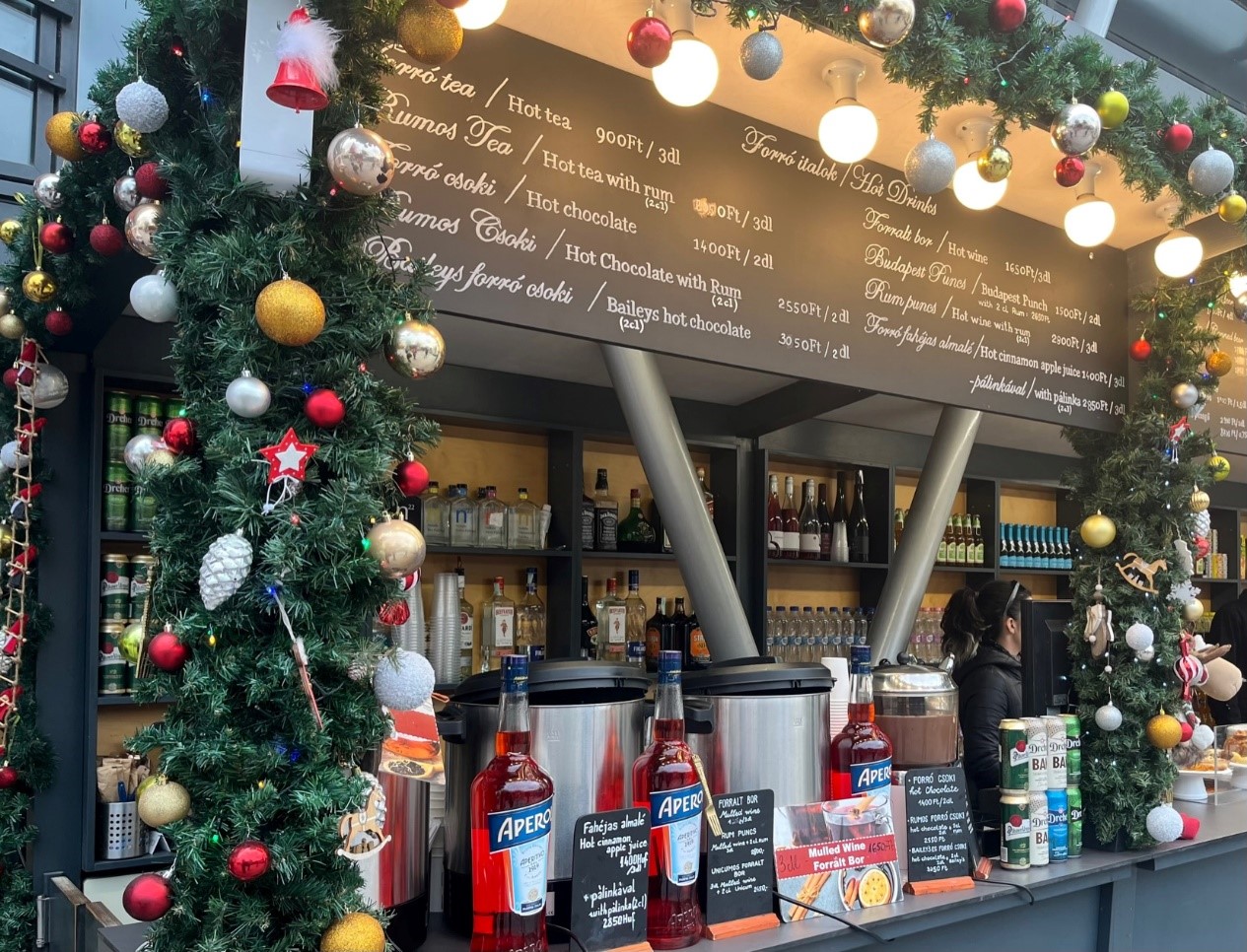 GRILL HOUSE
Magyaros ételek
My story
We grill our homemade Hungarian sausage on the spot and offer extra variations for our guests. Our popular product is the "HUN-DOG", also well known by foreigners.
We also serve other Hungarian dishes such as chicken goulash, stuffed cabbage with sour cream and fresh homemade bread, and the children's all-time favourite fried chicken breast with French fries.
We have operated Hungarian Street Food buffets in the Buda Castle, on the Fashion Street in the city centre, and in the Hungaroring for years. The Cafe de Paris restaurant was launched 14 years ago at Vörösmarty Square.
Our mission is to introduce Hungarian cuisine to our primarily foreign guests. We are constantly striving to serve traditional Hungarian dishes for our guests in an innovative way through the latest kitchen technologies.
What do you find here?
Homemade sausage is an essential part of Hungarian street food cuisine, and we take special care of its selection and quality to ensure that only the best is served to our customers.
We also prepare the dish that evokes the Christmas atmosphere of Hungarian cuisine the most, the stuffed cabbage, flavoured traditionally.
We care about our guests who get cold in the freezing weather as well by serving tasty alcoholic and non-alcoholic hot drinks.
Contact: