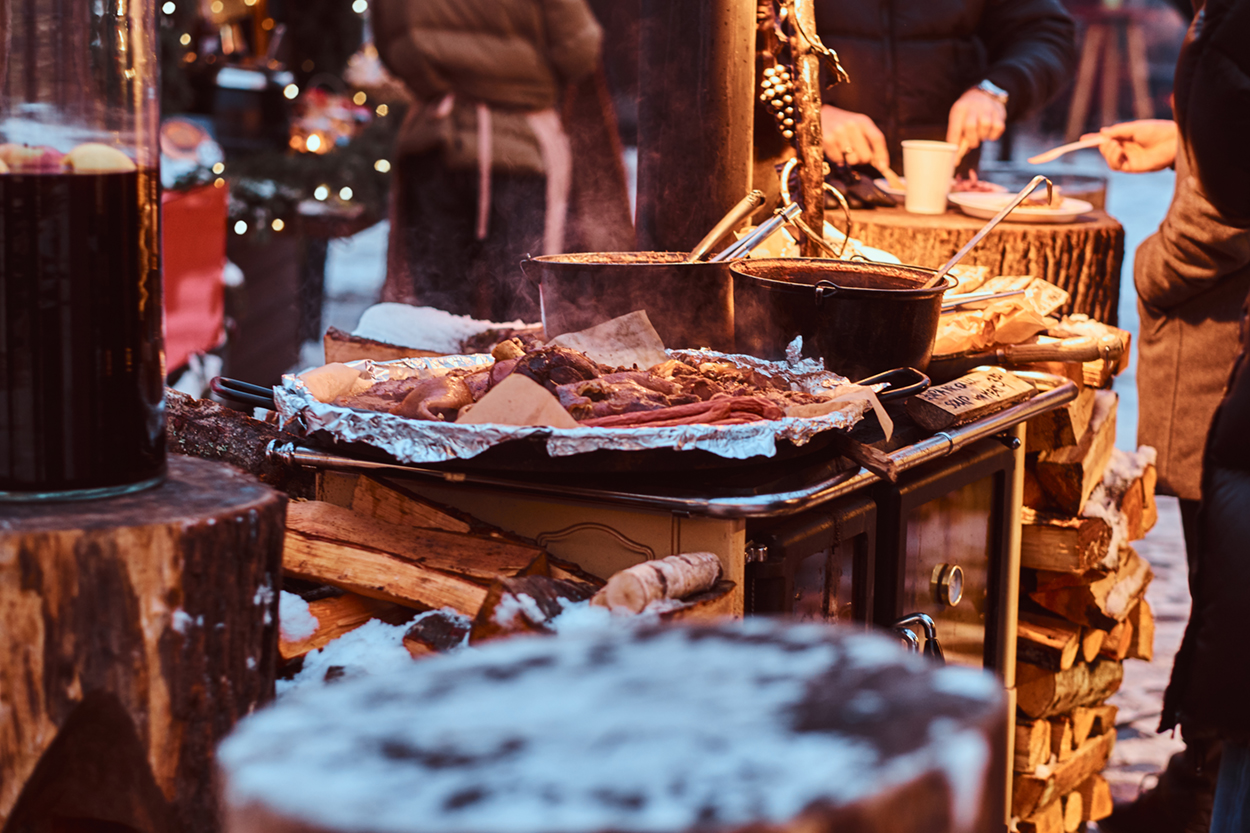 NATIONAL KITCHEN CHRISTMAS
Melegkonyhás ételek
My story
Our aim is to embody a type of catering in a bustling city which is a source of joy and happiness for both residents and tourists from within the country and from abroad. Our company's offer ensures a unique experience for guests and strengthens our national culinary and cultural traditions, too. Our rich selection includes home-made and Christmas-related grill and fish dishes, freshly fried meat, hamburgers and other delicacies.
What do you find here?
At Deák Ferenc quare and Városháza Park we demonstrate the widest culinary selection reflecting Hungarian Christmas traditions and fairground foods. You will find variations to sausages, XXL Burgers, a Christmas selection made from pork, hot smoked salmon on salad bed which you can accompany with hot and cold Christmas drinks. Our underlying goal and mission are to work with known and recognised tastes tailored to the needs of our times not only using traditional ingredients but also paying significant attention to guests who prefer "health food and a healthy lifestyle" or who are vegetarians or suffer from a food allergy.
Contact: