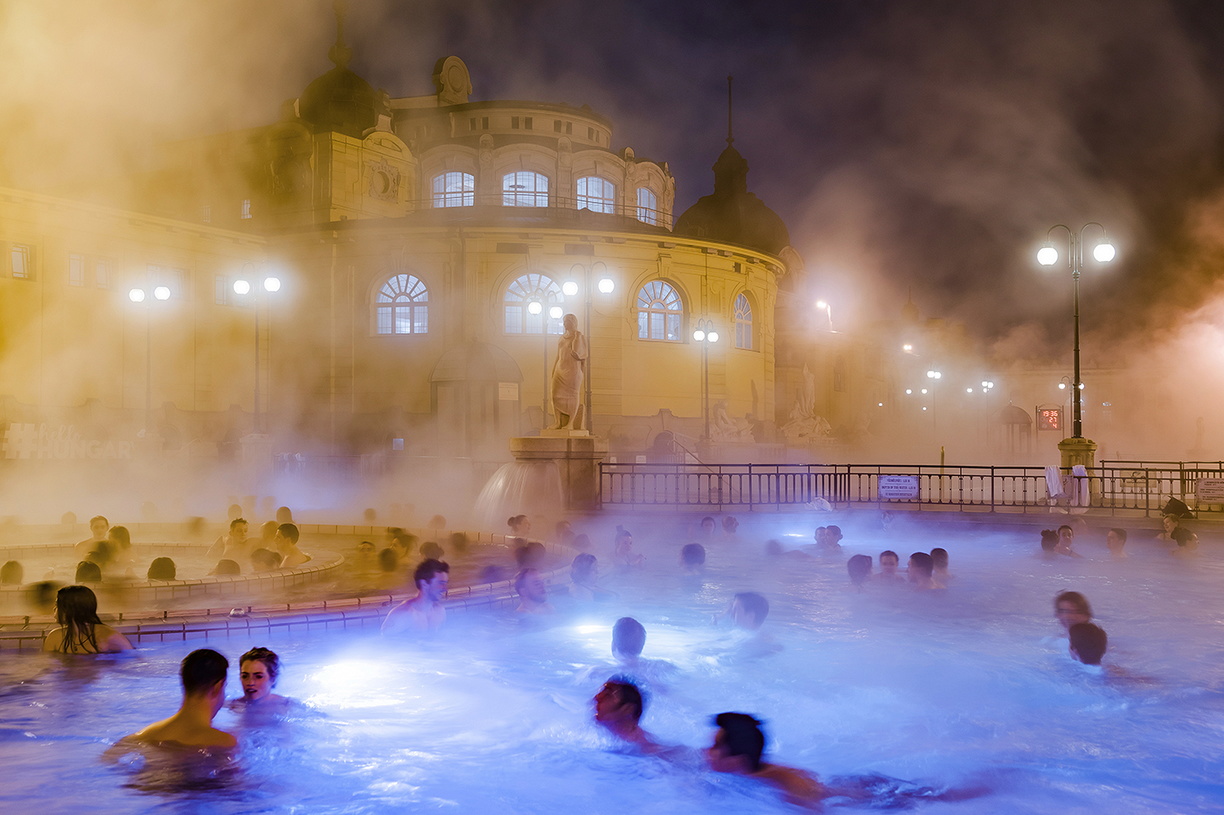 Széchenyi Medicinal Bath and Swimming Pool

The medicinal water of Széchenyi Bath rises to the surface through Budapest's second deepest well, from a depth of 1246 metres. The temperature of the water is 76 °C and it essentially supplies each of the 21 pools.
Széchenyi Bath, nicknamed "Szecska", is the largest bath and spa complex in Budapest and in the whole of Europe. Opened in 1913, it soon welcomed nearly a million guests a year. The construction of the swimming pool section of the spa began in 1926, with three pools enclosed in a semicircle by a building built in the "fresh Renaissance" style. The space around the outdoor pools and the building is adorned with a number of sculptures, and there is a fountain on each side of the elongated pools. Owing to the numerous motifs referring to water, the building can also be interpreted as a kind of "bath palace" where the interior design is subordinated to the bathing culture. Széchenyi Bath has a mirrored structure; the same types of pools can be found in both wings of the building. This is because the same pools were designed in both wings with the purpose of separating the sexes. Although the bath complex was damaged during World War II, fortunately the well remained intact.
The adventure pool features a drifting river corridor, underwater whirlpool, neck jet showers and back massage jets hidden in the seats. The thermal water is recommended for the treatment of degenerative joint and spinal diseases, chronic arthritis, rehabilitation after orthopaedic surgery and accidents. In the drinking hall you can drink medicinal water suitable for treating various internal medicine problems. A number of wellness services such as gym, sauna, aerobics and aqua gymnastics are also included in the entrance fee.
Forrás: budapestinfo.hu